REMAX in Rhode Island
is comprised of the leading real estate professionals in the State. As part of the REMAX system our professionals have the best tools and services to provide our clients the highest and most professional real estate service when buying or selling a home in Rhode Island. This is the reason more Rhode Islander's choose REMAX in Rhode Island when buying or selling.
About RE/MAX
More than 40 Years of Outstanding Agents & Outstanding ResultsFrom a single office that opened in 1973 in Denver, Colo., RE/MAX has grown into a global real estate network of franchisee-owned and -operated offices with more than 100,000 Sales Associates.
Those agents constitute the world's most productive real estate sales force. Through their efforts, they've made it possible to say that nobody in the world sells more real estate than RE/MAX.
RE/MAX, LLC, the franchisor of the global RE/MAX network, is still based in Denver and led by its founders, Dave and Gail Liniger. Its parent company, RE/MAX Holdings Inc., is publicly traded on the New York Stock Exchange as RMAX.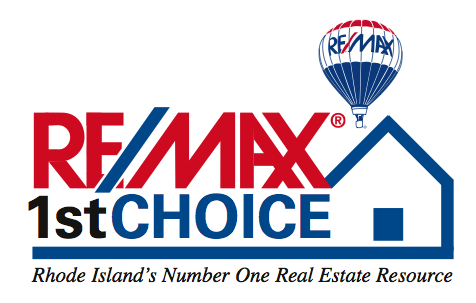 The system is still based on
attracting productive agents
and providing them with valuable support, incredible brand awareness, educational opportunities and other competitive advantages.
Customer service – built on a foundation of drive, experience and education – is the cornerstone of RE/MAX success. The RE/MAX track record built over more than 40 years is proof that a focus on the customer's needs, backed by the ability to deliver, remains as important as ever.
In other words, great things happen when driven individuals come together and treat real estate as a profession. And that, in a nutshell, is RE/MAX.
Bright present and future
Today, the RE/MAX network has over 100,000 agents in nearly 100 countries. RE/MAX China is among the newest regions, and it will take RE/MAX into an exciting new frontier. The global.remax.com property search site has helped connect this powerhouse network even more closely, offering buyers a central place to search for listings in dozens of countries, in their own language and currency. For many reasons, RE/MAX is viewed as the No. 1 brand in real estate. Whether measured by closed transaction sides, average agent productivity (as documented in several annual industry studies), brand name awareness, education, experience or an assortment of other key metrics, RE/MAX enjoys a top position in a very competitive landscape. And with innovative technology such as the redesigned remax.com, the RE/MAX Mobile Suite, the new MyRU eLearning platform, and the new RE/MAX Commercial website, the network continues to break barriers and stay ahead of ongoing trends. That's been an enduring theme throughout the network's history, which reached 40 years in 2013. In October 2013, RE/MAX Holdings Inc. became a publicly traded company, listed on the New York Stock Exchange as RMAX. Dave and Gail Liniger are still in their leadership roles at RE/MAX World Headquarters in Denver, and their vision, grit and drive has inspired thousands of productive entrepreneurs – the very people they hoped their model would attract – to pursue their own dreams of real estate success.
If you have thought about a career in real estate the first step is to earn your Rhode Island real estate license. The
Real Estate Institute Of Rhode Island
offers pre license candidates the 45 hour state required education.
To learn more about becoming a
RE/MAX agent
in Rhode Island contact Robert Scaralia at 401-943-6111 or email Rob@realestateRI.com.
RE/MAX 1st Choice Rhode Island